It has been a LONG time coming. For nine years Anointment products have been made in a dedicated kitchen on my home property. In the beginning, my computer was located in the kitchen and orders were picked and packed every Sunday on my dining room table. Over time, Anointment grew – we took over the attic for storage of cardboard packaging, the basement for jars, a living room for packing, the garage for more storage. Ingredients are stored in closets, in the front entrance. As our staff grew, they came to work each day while I was parenting my kids during summer vacations, Christmas breaks. It was a necessity of growth but was quite difficult at times.
I have been looking for suitable space more often than not over the last nine years, going around in circles and various iterations: building a new workshop on our property (not properly zoned). Buying an existing building in our local industrial park (I was not able to negotiate a price I felt comfortable with when also faced with significant renovations). Talking to every property owner in town (and finding that very few properties had street level entrances without stairs or had a appropriate doors for loading drums of olive oil and pallets in and out). I negotiated buying a piece of property to build a new workshop and got hung up on the price tag every single time. I called an architect to talk about renovating our existing garage into a workshop, back around the circle to speak with the planning commission about zoning. The hiccups: we would have to apply for a zoning variance (not guaranteed), our garage is attached to our home which caused a separation issue between residential properties and commercial properties, I would be limited to only family member employees plus one, and cost.
Of course, I have a Pinterest board dedicated to the future Anointment workshop, full of beautiful white-walled, sun-drenched workshops with living walls and floor-to-ceiling windows. Someday perhaps that will be the kind of workshop Anointment has. Regulatory requirements, however, and the need to move drums of oil and pallets of product necessitates something more industrial and less Pinterest-worthy. Nonetheless, I hope to make it as homey as I can while still adhering to Good Manufacturing Practices.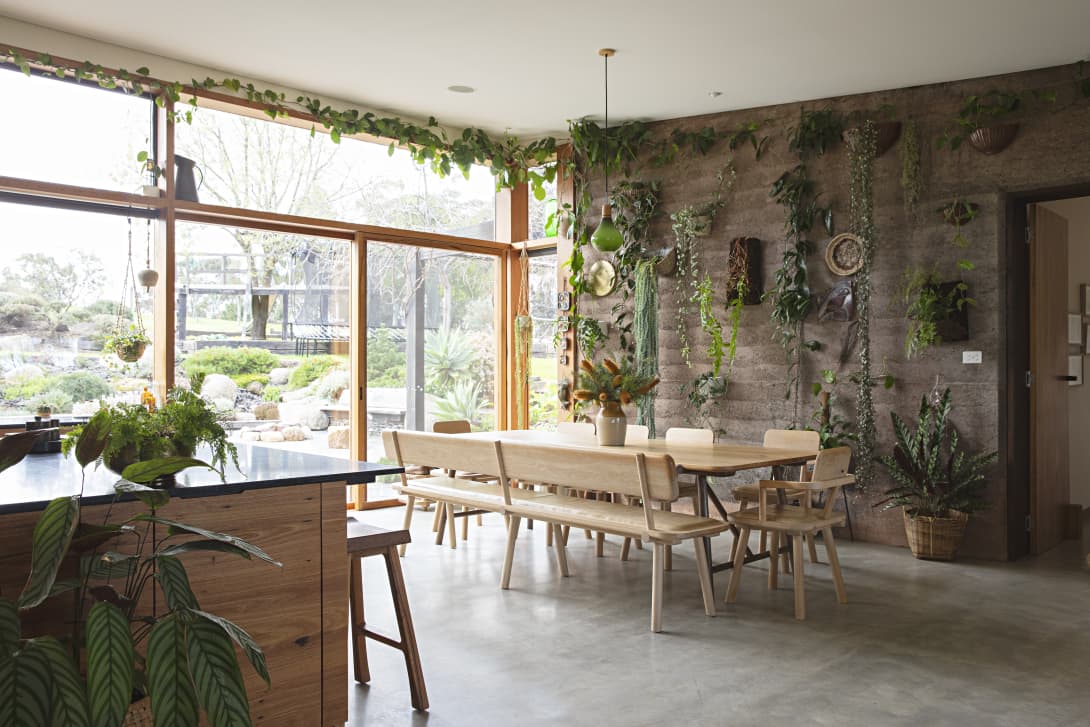 What we are starting with is a 400 sq. ft. space that was previously a brewery. Before that, it was a garage bay for the local paddy wagon. It is a cinder block box with a large garage door. The fluorescent lights are flickering and most are missing their covers. There are no windows.
The lease began March 1, and truthfully, I'm running behind. It is a large project made more complicated by the fact that my kids have been sick on a rotating basis for the last six weeks (finally all are well), I caught a stomach flu, I am training a new Production Assistant, plus regular daily operations. The costs to upgrade the lights to LED so that we can work without flickering lights were higher than I expected. The plumber feels we may have to jackhammer the floor to tie in our dishwasher and sink. And the specialized equipment I need to scale up our operations is closing in on $50,000. It has been overwhelming and exciting. I have been working seven days a week since November and while I am excited, I am also tired – and we haven't even started yet.
Stay tuned for the next installment!